Biotechnology In India 2019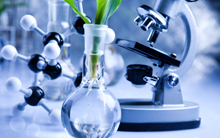 Biotechnology is a fast growing and promising field of study that progresses ahead through research and development. It is the field that introduced cloning technology to the world and also introduced scientific methods for genetic engineering and new modes of vegetative propagation and many more revolutionary biotechnologies. The biotechnology profession offers outstanding prospects and opportunity, predominantly in the areas of medicine, agriculture and related areas.
Biotechnology is a research-oriented science; a combination of Biology and other engineering Technologies. It covers a wide variety of subjects like Genetics, Biochemistry, Microbiology, Immunology, Virology, Chemistry and Engineering and is also concerned with many other subjects like Health and Medicine, Agriculture and Animal Husbandry, Cropping system and Crop Management, Ecology, Cell Biology, Soil science and Soil Conservation, Bio-statistics, Plant Physiology, Seed Technology etc. Biotechnology is the use of living things, especially cells and bacteria in industrial process. There is great career opportunity in Biotechnology as the demand for biotechnologists is growing in the global scenario including India.
There are many applications of Biotechnology, such as developing various medicines, vaccines and diagnostics, increasing productivity, improving energy production and conservation. The options in Biotechnology are many and so are the career opportunities. Biotechnology's intervention in the area of animal husbandry has improved animal breeding. Biotechnology also helps to improve the quality of seeds, insecticides and fertilizers. Environmental biotechnology helps in pollution control and waste management.
Almost every sphere of life will absorb a biotechnologist whether it is agriculture, horticulture, dairy farming, pharmaceutical or biotechnology industry, careers in biotechnology tend to be related to Research and Development, Quality Control, Clinical Research, Manufacturing and Production, Patent Administration, Management and Administration.
Entry Into Biotechnology
Entry into biotechnology is mostly at the postgraduate level, but many of the Indian Universities and Colleges offer some undergraduate courses also.Online degrees are also an option, a Master of Science in Nursing course, for example, is one of many courses available. Science students with physics, chemistry, biology and agriculture are expected to do well. Science, with zoology, biology or chemistry in standard XII, is required for the BSc and BTech degree courses in biotechnology as well as the five-year integrated MTech programs offered by the IITs
Biotechnology Courses
Three-year BSc. in Biotechnology is offered in many Universities in India.
Two-year postgraduate course is also offered in many Universities in India
Five-year integrated courses are offered in IITs and many other Universities after 10+2 to get the MTech degree.
PhD Programs.
Aspirants can find here the state-wise Biotechnology Institutions in India.
Biotechnology Career Options
(More...)
Notes On Biotechnology