Become a School Principal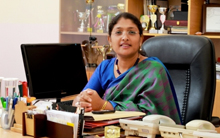 School principal is responsible for controlling all school activities and run school successfully. Candidates who have leadership qualities and dedication for teaching may choose school principal as a career. The basic job of a school principal is to implement school policies, works with teachers and other staff and tackle student-problems. As it is highly responsible task, school principals are quite busy in their work. But it is a rewarding job that requires a sense of humor at times. If candidates are ell versed in education, they may think of becoming a school principal. School principal not only shape the future of students and teachers, but their decisions will have great impact on a society and development of country. They employ and coaching teachers, supervise student disciplinarian procedures, and make extreme efforts to run entire school smoothly.
Qualification:
To become principal, candidates must have a master's degree in education administration or educational leadership at an accredited college or university. In some schools, candidates with bachelor's degree may join as a principal but mostly post graduate degree is required. Some school systems need the higher degree. In the elementary school system, candidate must have a masters or Ph.D. degree, either in education, principal ship or educational administration, and obtain a state principal ship license, certificate or endorsement for elementary school. Requirements for licensing depend on the state. Degree programs generally consist of a practicum or internship. Some degree programs are flexible enough to allow students to continue working, while obtaining their degree. Programs in education administration cover courses in curriculum development, school law, personnel administration, and many other school-related management subjects.
Many principals begin their career as a teacher and then switch over to administrative job. Some schools require at least two years of teaching experience for the post of a school principal. Special Skills required to become school principal are energetic, problem solving, financial management, engaging and approachable, impeccable written and oral communications
Job Responsibilities of School Principals
Principals have certain responsibilities and activities in school. Mainly the responsibility of principals is to plan, direct, coordinate and oversees the academic, clerical, and supplementary activities of their school. Principals work for establishing the educational activities and policies of their school. They set the educational standards and objectives of the school and its teachers and students; establish school policies; oversee budgets, solicit funding and allocate funds; define the long-term direction of the school and its instructional methods and program content; oversee testing standards; hire and evaluate teachers and staff; meet with instructors and parents; and perhaps provide guidance to students. They manage various school activities, such as art and music programs, school counseling, food programs, and school medical and health clinics. Candidates keen to make a career as an elementary, middle or high school principal must develop strong leadership and management skills. They must have excellent communication skill because their basic job is to deal regularly with staff, teachers, students, parents, school board members, and representatives of the community, among others. They have to be well organized and competent; influential, flexible, and tolerant. It is very necessary for candidate interested to become principal to know the importance of education and impartial. He must have an ability to deal with all age group. School principal is highly reputed job therefore candidates must be serious while choosing this career.