Importance of impressive Cover letter for job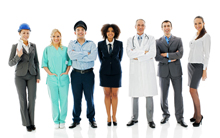 Job search in today's competitive environment is quite difficult. Candidate has to adopt some unique technique to get. One of them is writing good cover letter. A great cover letter can be give success in a job search. The right cover letter can help students to achieve goal. When potential bosses are sitting in heaps of applications, and all they want is one single person to do the job, the cover letter is usually their first line of scrutiny. From the cover letter, they get their first impressions of candidate which makes this stand out as first chance to be the better person for the job. The resumes with successful cover letters will pass the test and stay in the running but the applications that fail the test will be dispassionately disposed of.
For writing cover letter, candidate does not have to be a cover letter genius. All he needs is to have a good teacher. One of the best teachers out there is the tried-and-true example. It is always better to learn how to do something important by getting in touch with people who have either done it successfully or have risen above to become masters of whatever skill they are trying to learn. Candidate who are finding job, can learn a lot more from experts than he could from the writers. It is an imperative skill, being able to scrutinize something and come up with how to best adapt the inherent principles to fit needs. A lot of people get too lethargic and be unsuccessful at it by simply copying, which may be dangerous. Candidates must spend time to really figure out what makes a great cover letter. It allows them to make their own great cover letters and build the analysis skill and make even more important to potential employers.
The major reason for job application letters failure to reach the interview is due to poor presentation, content, and writing style shared with a misunderstanding of what the recruiter is seeking in a candidate. It is better to have knowledge about the company or organization to which candidate is applying to. If cover letter is tailored to the company and job, he will show the employer that he can be a good fit. In writing cover letter, candidates should never forget to state the actual purpose of the cover letter. It needs to explain why candidate is qualified, and set up an interview opportunity. Always refer to the job that applicant is interested in. If there is a competition number, write it down. Address letter to the appropriate contact person, either the employer or a human resources officer. Use their name and title, and double-check the spelling. The main goal of the cover letter is always to increase chances of getting an interview. If candidate can get the interview, it is up to him to get the job but without a strong cover letter, he may not even make it to the interview stage.