Outline of career as an Event Planner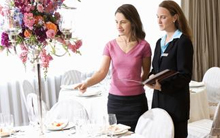 Events and celebrations have a vital role in humans especially in the life of youth.
At their best, they can help create impetus and accomplish great things in the living of youth groups and the students involved.
There are several types of events such as;
Celebrations (fairs, parades, weddings, reunions, birthdays, anniversaries, bar and bat mitzvahs, first communions, sweet 16s).

Education (conferences, conventions, meetings, graduations).

Promotions (product launches, political rallies, fashion shows, conventions).

Commemorations (memorials, civic events).
Role of event planner is crucial as well as interesting. Event planners coordinate and manage conferences, meetings and parties. Some planners solely organize a specific type of event, such as those who specialize in wedding planning. Others may work with large corporate customers or smaller private groups. Many planners run their own businesses, while others may work for event planning agencies. Due to the nature of the work, many planners work for long and irregular hours.
Meeting and event planners supervise synchronisation and implementation of professional and personal events. Roles differ somewhat by the nature of the event, but generally, planners are in charge of ensuring that guests have a positive experience. For event planner profession, a bachelor's degree in hospitality management is sufficient, though some event planners work independently without degree.
Planners of an event may manage any or all of the following tasks related to that event:
Conduct research

Create an event design

Find a site

Arrange for food, decor, and entertainment

Plan transportation to and from the event

Send invitations to attendees

Arrange any necessary accommodations for attendees

Coordinate the activities of event personnel

Hire employees to work the event

Supervise at the site

Conduct evaluations of the event
Figure: Event planning process (Source: Shone and Parry, 2010)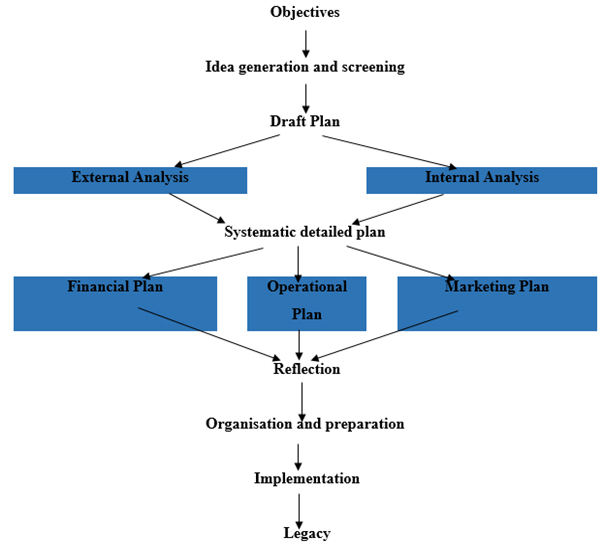 Normally, an event planner first meets with probable clients for a discussion. In this stage, the client or representative lays out his needs for the event and asks questions of the planner.
Once planner understands the client's needs, they discuss details including preferred dates, location, number of goods and other specifics. At this first visit, planners also explain their role during the planning phase and the day of the event. It is important to tell the client anything he needs to do during this process and discuss fees structure.
In some cases, clients select a venue or have one already lined up. But is the duty of event planner to find the right venue and reserve it for the chosen date. Geographic location, setting, space and functionality are common considerations. For a meeting event, hotels and convention halls are standard locations.
There are plenty of events happening now and then, some are demanded frequently by customers.
In broad sense, there are two markets for event planning services :
Corporate Market

Social Market
Market information is more freely available for corporate meetings than for other events, but we will attempt to give you a good idea of both markets.
The Corporate Market
Corporate market includes not only companies but also charities and non-profit organizations. All these entities use special events to reach their target markets and to upsurge their visibility in the public. Actually, special events have become progressively important as competition forces organizations to look for new ways to get their messages across to consumers or contributors. Charities and non-profit organizations host festival fundraisers, receptions, and athletic competitions, among other events, to increase their public support base and raise the funds they require. Such organizations find that special events are cost-effective and have a high impact. Thousands of these events are organized each year, and although the large ones require specialized event planning experience, and event planners may find some smaller local events to plan.
Companies organized trade shows, conventions, company picnics, holiday parties, and meetings for staff members, board members, or stockholders. There is a vast market for these types of events. Whether event planners plan meetings, fundraisers, or receptions, there are opportunities available in corporate event planning.
Patty Sachs, said that corporations want events that are original and outstanding enough that people remember it forever. Planning corporate events can provide planner with a steady and lucrative business.
Corporate Events include:
1. Conference : Conferences are widespread and important business events. Everything about the event management of academic, medical and business conferences.
2. Seminar : Seminars educational events for the training of managers and employees. Most seminars are not comparable with boring lectures.
3. Meeting : Meetings are mutual business events in large companies, perfect to discuss operational and financial strategies.
4. Team Building Events are important to develop and motivate teams in companies and divisions. This includes everything about the planning of professional team building events.
5. Trade Show : Trade shows exhibitions where companies can present and demonstrate their latest products.
6. Business Dinner : Business Dinners a long-standing corporate custom to achieve fiscal years, celebrate new milestones or to get in contact with important customers.
7. Golf Event : Golf Events, golf tournaments or retreats. Those events aim to acquire new customers, to increase customer loyalty or to motivate employees.
8. Press Conference : Press Conferences perfect business events to promote new products, launch marketing campaigns or to inform the shareholders and public about financial issues.
9. Networking Events are personal marketing festivals. Such events are great opportunities for contact establishment and personal marketing.
10. Incentive Travel : Incentive Travel are perfect to reward and to motivate employees or to increase customer loyalty and retention.
11. Opening Ceremony : Opening Ceremonies are held to start conventions, annual meetings and other events that last for two or more days. Find everything about opening events.
12. Product Launch : Product Launches are critical for the successful market introduction of some products. A perfect product presentation might also increase the media coverage.
13. Theme Parties events that dedicate to a special topic. Popular events are casino nights or Halloween parties. Ideas and planning tips.
14. VIP Event : VIP Events are used to increase customer loyalty. Professional planners organizing VIP events that ultimately increase your revenues.
15. Trade Fair : Trade Fairs are a great opportunity to present your latest products to customers and business partners.
16. Annual Shareholder : Meeting Shareholder Meetings are yearly and mandatory events to inform a corporation's shareholders about company issues and to elect the Board of Directors.
17. Award Ceremony : Award Ceremonies are important events to honour and motivate staff or to acquire and retain customers. Event planners are able to organize events to remember.
18. Incentive Event : Incentive Events encourage employees or close the links to customers. Event managers are planning events that help to enhance customer loyalty.
19. Board Meeting : Board Meetings focus on strategic goals and visions. The event venue and the planning process should reflect the prestigious nature of these meetings.
20. Executive Retreat : Executive Retreats escapes from stressful work schedules and the day-to-day business. Learn how they should stimulate free thinking and creativity.
The Social Market
Social events are performed in society to make healthy relationships. These events include weddings, birthdays, anniversary parties, bar and bat mitzvahs, sweet 16 parties, children's parties, reunions. Event planners have to decide to handle all these events or to specialize in one or more of them. Most people who employ event planners for these types of parties are in the middle to upper-income levels and have some extra income but no spare time. Such clients are likely to live in wealthy outskirts.
The market for social events, especially birthdays and anniversaries, is estimated to grow rapidly in near future as baby boomers mature. This group has children getting married, parents celebrating golden anniversaries, and their own silver wedding anniversaries to celebrate. Industry specialists agree that baby boomers will be a major source of income for event planning businesspersons in the coming years.
Social event include:
1. Weddings : This event is the most important in the life of brides, grooms and their families. Professional event managers help to plan the events.
2. Birthday events : Organizing Birthdays, there is need of a professional event manager, but there are exceptions.
3. Wedding anniversaries : Wedding Anniversaries celebrate milestones in a couple's life together. Ideas and hints that help you to plan those events or find professional even managers.
4. Family events : Family Events are great opportunities to gather whole families. Event planners can provide hints and ideas to plan perfect family events like birthdays, weddings.
5. Kitty party.
6. Children's parties.
7. Private dinner parties .
8. Baby naming.
Four types of changes such as aging, technology, income, and time have dramatically increased the demand for a wide variety of events both in the developed countries and throughout the world.
Currently, it has been observed that people prefer event planners to organise their programs because they do not have time to do it. They are highly involved in their professional and family lives that they cannot take out enough time to make the program arrangements. It indicates that there is huge demand of event planners worldwide. Event planners have growth opportunities according to their ability to move from a small organization to a larger one or switch between full time employment or contract assignments. Event planners initially attach with companies to perform their duty. Over some time and with experience, event planners could open their own planning companies or become independent advisors. The progressively global nature of business will drive the demand for event managers, not just at home but at global level.
Most organizations identify the value of the face-to-face meetings as an imperative for them to be prosperous in a world. This career is not restricted to a certain kind of people because a candidate does not have to acquire any college degree. There are certificates and courses offered in event planning from various recognised institutions. If candidates acquire them, then they would become more skilful and create a strong portfolio. In this arena, experience counts a lot because experienced event planners can organize the meetings, parties or special type of event in better way. It can be assumed that the future prospect of event planning profession is bright. People are always in need of event planner because all sorts of programs like parties, business meetings, charity shows, and weddings are in full swing. This particular profession is highly rewarding and candidates also enjoy working as event managers.