Career as a Dietician / Nutritionist in India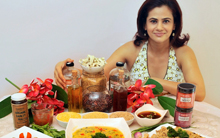 Presently, people are very conscious about health and take advice to have nutritious diet to lead healthy life. It is well established that nutritious diet increases immunity, prevents diseases, spurs mental and physical development of children, among other things.
Observing growing demand of health professionals, career as nutritionists is best as they provide helpful advice and diet plan for weight loss (or gain) and rescue people from everything ranging from diabetes to social ostracism.
The major role of a nutritionist to advice people about a healthy diet. This area of career takes into consideration age, gender, sickness, and physiological conditions like growth or pregnancy. Besides this, nutritionists also prepare diet plan for the patient's lifestyle, sports or activity according to cultural background. To get success in this career, a nutritionist must have knowledge of physiology, biochemistry, psychology, and cooking.
Hospitals have always been one of the highest employers of dietician. A dietician is usually conditioned by the doctor and plans the nutrition of the patient accordingly.
Educational qualification for nutritionist
To choose successful career as a nutritionist, candidates must obtain Bachelor's degree in home science after 10th or after 12th Science (with biology/microbiology) from reputed college. After graduation, they can pursue a diploma in dietetics or sports nutrition.
Candidates can also go for further studies such as a Masters, M Phil and PhD after graduation. They can pursue M.Sc in Food and Nutrition, Food Science and Nutrition, Food Service Management or one year post graduate diploma in Dietetics and Public Health Nutrition.
Generally, the main objective of a course in nutrition and dietetics is:
To identify nutrition and dietary problems in segments of populations.

To formulate socially, economically and technologically viable methods to control nutrition and dietary problems in the country.

To devise newer management and administration techniques to monitor nutrition and dietetics.

To inspire research on nutrition and develop future scientists for the country.

To counsel governments and health bodies on issues related with nutrition.
Skills required to become a Dietician
There are number of core skills that nutritionists must develop to enhance their career in this field:
They must possess good communication.

A nutritionist should be good at biology, physiology, chemistry, bio chemistry, and psychology and cooking.

They need to be good listeners and possess analytical and decision making qualities.

Nutritionist must have good organisational and managerial qualities.
To choose a career of nutritionist, candidates must have deep interest in science and specifically in areas like physiology, biochemistry and a little bit of medicine.
Working hour for a Dietician
Clinical/hospital dieticians/nutritionist provide nutritional services for patients in institutions such as hospitals and nursing homes. On a typical day a clinical dietician will evaluate patients' nutritional needs, develop and implement nutrition programmes and evaluate and report the results and coordinate with nurses, doctors, hospital kitchen and food service staff for the same.
Food service dieticians/nutritionists supervise huge meal planning and preparation in health care facilities, company cafeterias, prisons and schools. On a typical day a management dietician will plan and budget cyclic menus. Train and direct other dieticians and food service workers; enforce sanitary and safety regulations and prepare records & reports. Consultant dieticians/nutritionist work under contract with healthcare facilities or in their own private practice. On a typical day a consultant dietician will perform nutrition screenings for their clients and offer advice on diet related concerns such as weight loss or cholesterol reduction.
Career options
The opportunities available for nutritionists are hospitals, health clubs, airlines, schools or international organisations such as WHO or FAO. Food and pharma companies are also emerging as leading employers. One can also be a consultant for hotels and cafes.
Nutritionists can work comfortably in hotels, cruise lines, hospitals, nursing homes and government health departments as they recruit nutrition and dietetics professionals for a good salary.
If candidate join a shipping company such as Shell, Maersk or their subsidiary companies that run tourist ships along with logistics and oil, they would get the opportunity to travel to several countries situated along the shorelines.
Starting salary
Salary starts from Rs 1.8-2 lakh per annum.
Top colleges offering courses for nutritionists are as under:
Lady Irwin College, Delhi University: Course Offered: PG diploma in Dietetics and public Health nutrition Website: ladyirwin.edu.in

Institute of Home Economics, New Delhi: Course Offered: BSc/MSc in Home Science (Food and Nutrition) Website: ihe-du.co.in

Women's Christian College , Chennai

Bishop Choolaparambil Memorial College for Women , Kottayam

Shreemati Nathibai Damodar Thackersey Women's University (SNDT) Women's University, Mumbai : Course offered: M.Sc. Clinical Nutrition, PG diploma in Dietetics and Nutrition Website: digitaluniversity.ac

G.B. Pant University of Agriculture & Technology

Acharya N.G. Ranga Agricultural University, Hyderabad: Course offered: B.Sc./M.Sc. in Nutrition and Dietetics Website: angrau.net

Ethiraj College for Women, Chennai

Banasthali University, Jaipur

Gandhigram Rural Institute

Jadavpur University: Course Offered: B.Tech./M.Tech.(Food and Biochemical Engineering), Website: jadavpur.edu

Avinasilingam and Science and Preservation Higher Education for Women, Coimbatore Course Offered: Food Science and Preservation Website: www.avinuty.ac.in

All India Institute of Hygiene & Public Health, Kolkata Course offered: One year Diploma in Dietetics Website: aiihph.gov.in

Sam Higginbotom Institute of Agriculture, Allahabad: Course offered: M.Sc. Food Nutrition and Dietetics

Osmania University, Hyderabad: Course offered: B.Sc. in Nutrition and Dietetics, M.Sc. in Nutrition and Dietetics Website: www.osmania.ac.in

Maharaja Syajiro University of Baroda, Vadodara Course offered: B.Sc./M.Sc. in Nutrition and Dietetics Website: msubaroda.ac.in

Maharana Pratap University of Agriculture and Technology, Udaipur: Course offered: B.Sc./M.Sc. in Nutrition and Dietetics Website: ctae.ac.in

Alphonsa College, Pala: Course offered: M.Sc. Clinical Nutrition and Dietetics (Self-financing). Website: alphonsacollege.org

St. Teresa's College, Ernakulam Course Offered: PG diploma in clinical Nutrition and Dietetics Website: teresas.ac.in

Christian Medical College, Vellore: Course Offered: PG Diploma in dietetics Website: www.cmch-vellore.edu

University of Mumbai: Course Offered: PG Diploma in Dietetics and Applied Nutrition Website: mu.ac.in

Sri Padmavati Mahila Vishva vidyalayam, Tirupati: Course Offered: PG Diploma in Nutrition and Dietetics Website: spmvv.ac.in

Madhya Pradesh Bhoj (Open) University: Course Offered: PG Diploma in Dietetics and Therapeutic Nutrition for graduates Website: bhojvirtualuniversity.com

Utkal University: Course Offered: PG Diploma in Dietetics and Nutrition Management Website: www.utkal-university.org

Vivekananda College of Arts & Science for Women, Namakkal Course Offered: M.Sc. Nutrition and Dietetics Website: vicas.org/contact.html

Indira Gandhi National Open University (IGNOU) Course Offered: M.Sc. in Dietetics and Food Service Management Website: ignou.ac.in

Holy Cross Home Science College, T.N. Course offered: PG Diploma in Nutrition and Dietetics, M.Sc. in Dietetics and Food Management Website: www.hchsc.com

Bangalore University: Course offered: PG Diploma Course in Applied Nutrition & Dietetics (Engineering Med.) Website: www.bangaloreuniversity.in

Madurai Kamaraj University: Course Offered: 1 Year Diploma in applied Nutrition and Dietetics, B.Sc. degree in Nutrition and Dietetics/Clinical Nutrition/ Home Science Website: mkuniversity.org
In present scenario, the demand for nutritionists growing at rapid rate over the past few years due to awareness amongst people to become healthy and avoid unplanned diets that results in obesity, hypertension and other food related diseases.
Though salary is low, only women prefer to join a course in nutrition and dietetics in order to keep their work routines tireless and less busy.
However, there are leading nutritionists in the country who have appeared often on TV channels and joined leading companies to design their food charts.
Nutritionists has vital role in developed nations and their importance is now realized in India.
Top Companies that recruit nutritionists are as under:
Hyatt Corporation

Accor Hospitality

Taj Group of Hotels

Vatika Group

Le Meridien
There are also several companies in other industries such as Apollo group of hospitals, AIIMS and other private nursing homes that recruit nutritionists and dieticians. Top-ended sports clubs and fitness centres also employ these specialists.