Note Making is a skill
Note making is a skill .One has to acquire in course of time. There some techniques and strategies to go about it. Here you will find some help.
Read the passage carefully. As you read, start marking the important points.
Note down relevant details.
Give a suitable Heading based on the central idea of the first paragraph .
Sub–Heading is essential .Find out associated details or ideas related to main heading.
Sub–titles–check if there are further details to furnish the notes.
Indent is very important. Space and Number must be away from the margin.
Sub–Heading must be written away from margin.
Use standard abbreviations and short forms in the notes.
Use abbreviations wherever necessary.
Close the notes with Abbreviation Keys in a box
Finally Summarise the paragraph with a Title for 80 words.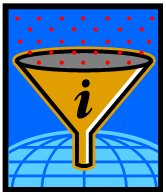 List of Abbreviations and Symbols:
1.Capitalized first letter of words: WHO, FCI , NCERT, UNESCO,UK,USA,USSR etc.
2.Common symbols: e.g, -ve, +ve, =, @,? , : , /,etc
3.Common Abbreviations Govt, imp, Dr,Mr, Mrs, Eng,Sc, MSC, MA etc
First and the last letter of a word with dots: Mfg.,Edun.,Poln.,Popn. Etc
4.Arithmetic symbols: €, ¥, Ω ,≥, Π, %,$,+,_,*,<,>,≠,∞,Kg,Mg, etc?
A Sample format for your reference
---
Heading-Title
Sub-Heading

Points

Point
Point

Sub-Point
Sub-Point

Sub-Heading

Points

Point
Point

Sub-Point
Sub-Point
Abbreviation Keys: For example
| | | |
| --- | --- | --- |
| Bks - Books | Lang - Language | 1st - First |
| UNO - United Nations Organisation | Diff - Different | Gen - Generation |
| 2nd - Second | % - Percentage | +ive - Positive |
Caution
Do not abbreviate every word.
Can make your own abbreviations but restrict to minimum numbers.
When you make your own abbreviations ,keep main sounds of the word .eg.Prog-Programme
Do not abbreviate Heading- Title.
Sub–Headings can be abbreviated.
Go ahead and complete your task.