FACTUAL DESCRIPTION
A Paragraph is a collection of words and sentences dealing with a Topic. Certain factors determine the format of a paragraph. Such writing tasks provide ample chance for students to explore, extend , elaborate content. Planning an outline is the task. Appropriate style and format is the need of the hour.
To make the paragraph effective, you must follow some guidelines. Here is the list:
UNITY
COHERENCE
TOPIC SENTENCE
LOGICAL SEQUENCE
ROUGH DRAFT
FINAL DRAFT- Adequate details
For example:
The task is to describe a place. When you are ready to write a descriptive writing about a place ,the following details are very important.
Location
Weather
Scenic Beauty
Flora & Fauna
Historical importance
Monuments
Place of worship
Parks
Museums
Accommodations
Mode of transport
It is important to furnish specific and concrete details. Topic Sentence is crucial in a paragraph as every detail that is supplied is linked or connected to it.
Sample: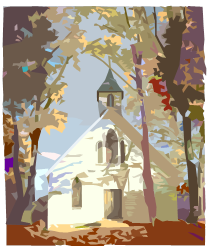 Description of a Hill Station
Location
Weather
Flora & fauna
Scenic Beauty
Sights & sounds
Special cuisine
Accommodations
Mode of transport
Once a rough draft is made, you reorganize and edit the final draft. A little attention is needed on correct spelling, choice of words, syntax, punctuation and grammar. Quick checks on these details make your descriptive writing effective and impressive for the reader.